Drive Electric Corporate member bp is making good progress in bringing their global experience in fast vehicle charging to New Zealand.
bp is committed to advancing the future of transportation by providing high-speed, convenient charging options for both consumer and commercial use. They plan to initially roll out about 600 charging points across their New Zealand sites, with longer-term ambitions to build the country's most convenient fast-charging EV network.
bp brings over a decade of global experience in delivering fast and convenient EV charging infrastructure to New Zealand, after building successful networks in the United Kingdom, Germany, China, and the United States. As bp shifts their focus towards electricity, they intend to draw on their global expertise to empower consumers and businesses alike, and offer tailored charging solutions to adapt to every lifestyle, fleet, trade, community or city.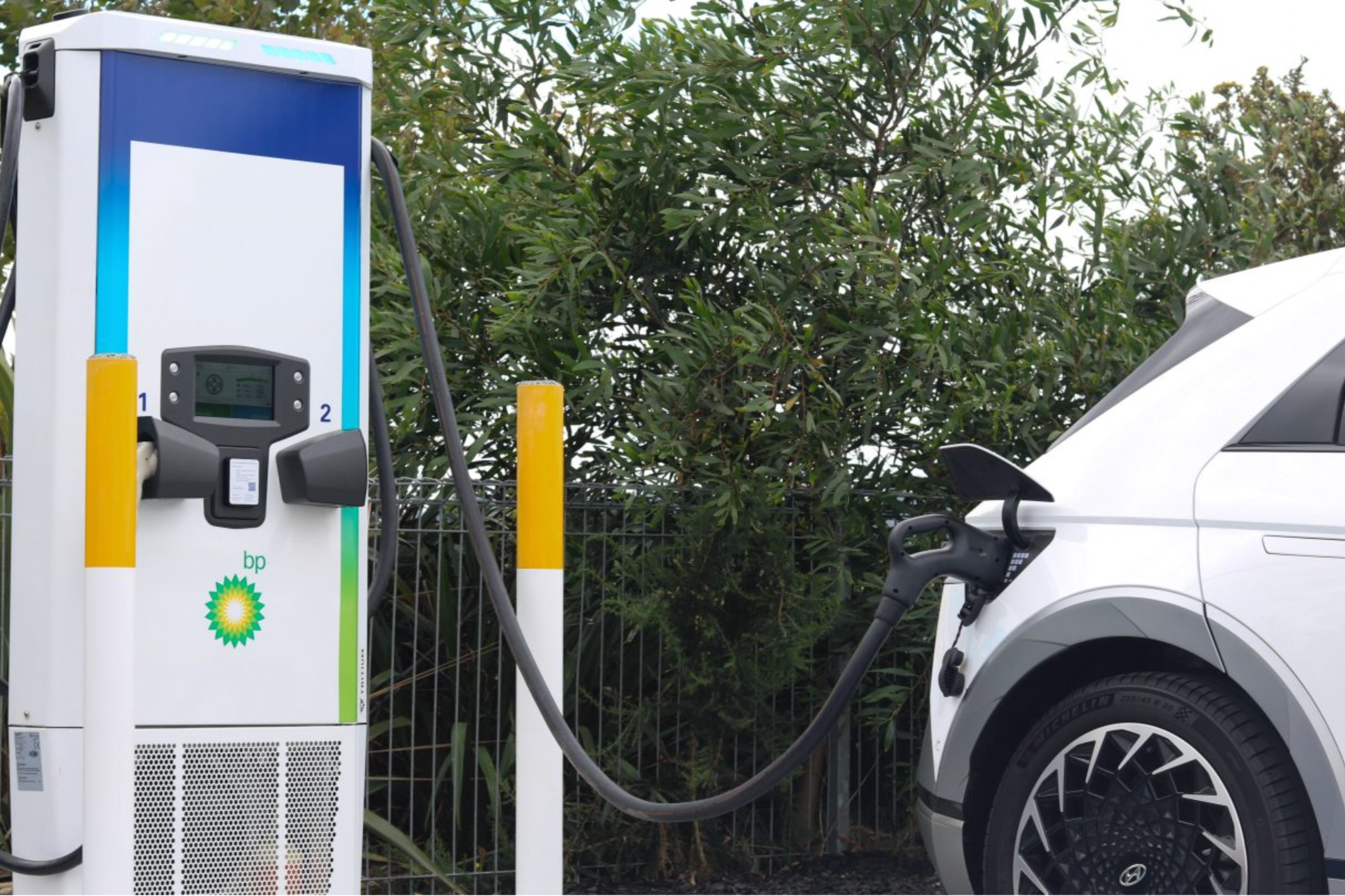 bp's charging strategy
bp views EV charging as a critical component of their strategy to become a net-zero company by 2050 or sooner. In 2023, bp intends to connect both new and existing charging stations to more powerful grid connections, thus enabling fast and ultra fast charging.
This will support the growing number of Kiwi EV drivers seeking on-the-go charging options, along with the convenience of bp's retail amenities which include a range of Wild Bean Cafe coffee and food offers.
The bp EV Charging network can be accessed via a user-friendly mobile app, which helps drivers find their nearest EV charging point, check availability, and securely pay for and charge their EV vehicle.

bp's chargers
bp's network of fast and ultra fast chargers cater to a range of charging needs. With two connectors per charger, simultaneous charging of two vehicles is possible. By late 2023, new and existing charging stations will be connected to higher power connections.
bp has now launched 76 chargepoints at 36 sites across New Zealand with more sites coming online in the months ahead. Range anxiety will reduce as more charging options are available on the go.
We look forward to working alongside bp as they grow their EV charging offer.