The electric vehicle (EV) revolution is well upon us. As EVs are becoming more popular on New Zealand roads, it's worth learning which types of EVs are available and a bit more about the technology that powers them. 
In this guide, we help you familiarise yourself with the terms BEV, HEV, PHEV, and ICEV and understand the pros and cons of each vehicle type. 
WHAT IS A BEV (BATTERY ELECTRIC VEHICLE)?
Fully electric vehicles run on rechargeable batteries, which power an electric motor. They have no gas, exhaust, clutch, gears, or spark plugs.
BEVs run entirely on a battery-powered electric drivetrain. The electricity used to drive the vehicle is stored in a large battery, which is charged by plugging the car into a power source, either at home or public charging stations. This battery then provides power to the electric motors to run the car. 
When the battery depletes, it is recharged using grid electricity from a wall socket or a dedicated charging station. 
You can charge your BEV at home or at various public and private charging stations around New Zealand.
WHAT ARE THE BENEFITS OF A FULLY ELECTRIC CAR?
BEVs are better for the planet

, emitting 80% less Co2 than an equivalent petrol vehicle in New Zealand. This is because 80% of the country's electricity is generated from renewable sources. 

BEVs are low-maintenance vehicles. With no oil, air filter, gearbox, drive belts, or spark plugs, far less work must be done and at a much less frequent pace. They are also a lot cheaper to service or maintain. 

BEVs also have a meagre running cost compared to ICE cars, and the range of BEV batteries has increased (and will continue to do so). 

Buying a BEV in New Zealand means you could qualify for the

Clean Car Discount

, and are exempt from Road User Charges until 2024. 

EVs have a more responsive accelerator and regenerative braking when easing off the accelerator, making them a smoother car to drive. They tend to have a low centre of gravity, which improves handling, comfort, and safety.
WHAT ARE THE DRAWBACKS OF A BEV?
Fully electric vehicles can have a significant upfront cost. However, luckily for Kiwis, the recently introduced Clean Car Discount scheme is making the transition to low-emission vehicles more financially accessible.
The time it takes to charge an EV is an adjustment for new electric drivers and can cause range anxiety for some. Range anxiety is essentially the fear of running out of charge while on the road. Charging times range from 20 minutes to overnight, depending on the power of your charger.
However, many newer EV models have a battery range of 500-700km, comparatively more than a tank of gas.  The best option is to set them overnight while you sleep or charge up at a high-powered public charger while doing your groceries or grabbing a coffee!
WHAT IS AN ICEV (INTERNAL COMBUSTION ENGINE VEHICLE)?
An ICEV is a vehicle that is powered by regular internal combustion engines;  think of your typical 'car' that is filled up with petrol or diesel.
HOW DOES AN ICEV WORK?
ICEVs get power by burning fuel inside a combustion chamber. These fuels are usually derived from fossil fuels, including petrol, diesel or compressed natural gas. ICEs are the most common car engines and currently make up the most significant percentage of cars on the road worldwide (although this number is steadily declining).
WHAT ARE THE BENEFITS OF A GAS-POWERED CAR?
Because internal combustion engines have been around for over a century, they offer a familiar driving experience. Most of us learnt to drive in an ICEV! 
New Zealand is fully equipped with ICE fuel infrastructure; it's never far between gas stations on Kiwi roads, so range anxiety is not an issue even for rural drivers. This, along with the generally lower upfront costs and myriad of gas-powered vehicle models available, does make gas-powered cars more attractive to some buyers.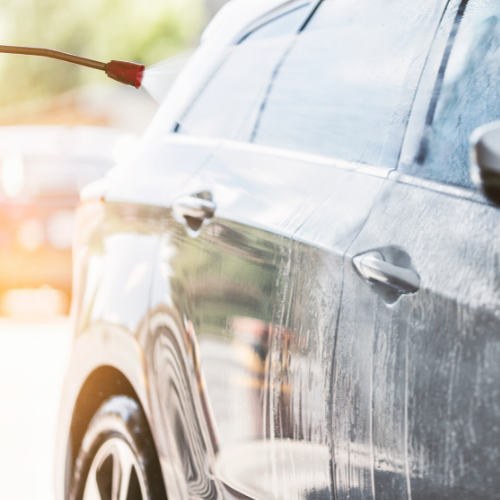 WHAT ARE THE DRAWBACKS OF ICEVs?
Despite gains in fuel economy, gas vehicle days are numbered. The negative impact of high-emissions vehicles far outweighs any pros ICE vehicles have. 
The recently introduced feebate scheme in New Zealand means new and imported ICEVs will become more costly. The feebate puts a new levy on imports of high emission vehicles. The money raised by these levies is used to subsidise low-emission vehicles under the Clean Car Discount. On average, taxed ICEVs will pay around $2,500 on top of their purchase price.
High maintenance costs also need to be accounted for with ICEVs. A recent study has revealed that while it is more expensive to maintain an electric vehicle in the first year of ownership, in the long run, it is significantly cheaper than its petrol-powered counterparts. 
ICEVs also have a shorter lifespan (and, therefore, lower resale value) than their electric counterparts. Batteries in fully electric vehicles only lose 1% of their original capacity every 30,000km driven. 
This is an incredibly small amount when compared to batteries in ICEV. 
This means that the upfront costs of an electric vehicle can be depreciated over a period of time, lowering the vehicle's total cost of ownership significantly. 
WHAT IS A PHEV (PLUG-IN HYBRID ELECTRIC VEHICLE)?
A PHEV (also known as a series hybrid) operates on both a gas-powered engine and an electric powertrain.
HOW DOES A PLUG-IN HYBRID CAR WORK?
Plug-in hybrid electric vehicles get energy from either petrol or diesel to power the internal combustion engine and through electric batteries charged externally or through regenerative braking. The PHEV will typically run on electric power until the battery is nearly depleted, and then switch to using the internal combustion engine. 
Because PHEVs have a smaller battery than fully electric vehicles, they generally have less battery range, so you rely on fossil fuels for longer journeys. However, as you can recharge your car's batteries at any power outlet, a PHEV is still an excellent way to reduce your carbon footprint as long as you remember to charge it!
Learn more about the difference between electric and hybrid cars here. 
WHAT ARE THE BENEFITS OF A PLUG-IN HYBRID ELECTRIC VEHICLE?
PHEVs essentially have most of the benefits and charging functions of a full EV, while reducing 'range anxiety'. 
Plug-in Hybrids have lower running costs and environmental impacts than ICE vehicles, as the electric motor assists the gas engine, saving a significant amount of fuel compared to fuel-only vehicles – especially if most of your journeys are made in EV mode. 
WHAT ARE THE DISADVANTAGES OF A PHEV?
The main disadvantage of a PHEV is the high upfront price when compared to their petrol or diesel-only counterparts. Not all repair centres also have the right equipment and knowledge on how to fix this type of car, so you may have to use a specialist repair centre which may cost more than your average mechanic. 
So while you're getting most of the benefits of an electric vehicle, you still are having to pay to service and maintain an ICE. 
WHAT IS AN HEV (CONVENTIONAL HYBRID)?
HEVs go by many names, such as full hybrids, standard hybrids, mild hybrids, conventional hybrids, and just hybrids!
HEVs have both an engine and an electric motor. The engine gets energy from gas, and the motor receives electricity from batteries. Standard hybrids, at first glance, look and operate like regular ICE cars. The only difference is internal; the car can recharge its batteries by reclaiming energy through regenerative braking or while driving on engine power. 
Unlike PHEVs, standard hybrids cannot be plugged in, yet still, deliver substantially better fuel economy than their non-hybrid gas engine counterparts. 
WHAT ARE THE BENEFITS OF A HYBRID CAR?
Hybrids have significantly lower running costs, consume less fuel than ICEVs, and are also cheaper (on average) than plug-in vehicles. They are also more environmentally friendly, having lower tailpipe emissions. They are almost entirely noiseless and thus quieter than their engine counterparts. 
Some would say Hybrids also offer a higher level of convenience as they don't require any charging points, as regenerative braking charges the battery as you drive. Most Hybrids also qualify for the clean car discount rebate.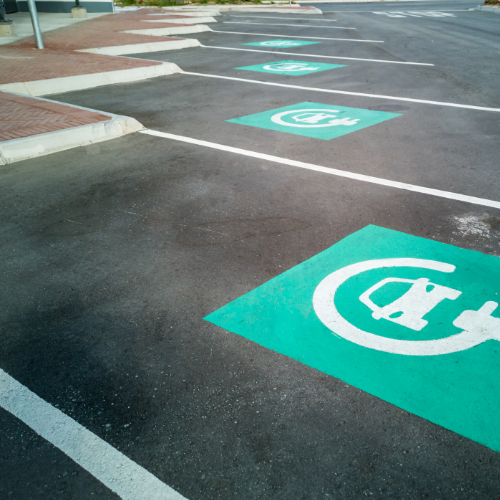 WHAT ARE THE DRAWBACKS OF A HYBRID CAR?
The initial cost of a Hybrid is higher than full ICE vehicles in most cases. 
Additionally, much like PHEV, it may not be easy to find a mechanic with the required expertise to fix any problems with your Hybrid, likely charging more for their services. 
Then, of course, there is the cost of petrol, meaning Hybrids have a higher operating cost than full EVs, yet lower than ICEVs.
SO, WHICH TYPE OF CAR SHOULD YOU BUY?
Overall, whether it's best for you to buy a BEV, PHEV, HEV or ICEV depends on your budget, lifestyle, where you live, and your access to charging.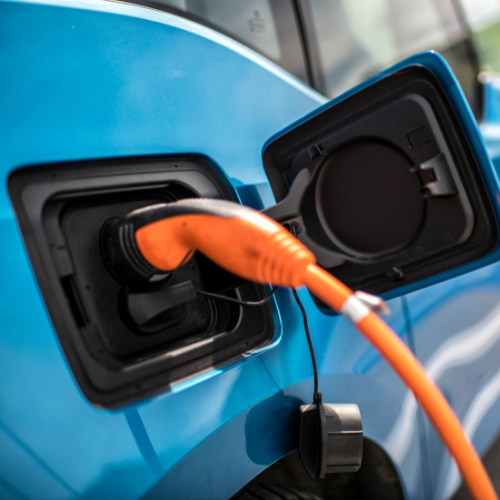 A FULLY ELECTRIC VEHICLE MAY BE BEST IF YOU …
Mostly travel within the range of a single battery charge 

Can charge overnight at home or work 

Have off-street parking and access to a power source 

Sit in traffic a lot 

Want low running and maintenance costs

Want to reduce your carbon footprint as much as possible
PHEVs ON THE OTHER HAND, ARE BEST IF YOU …
Often need to drive in areas with limited charging infrastructure 

Need the car for a mix of long and short trips 

Don't have regular access to a power source for your vehicle 
That said, any form of electric or hybrid vehicle reducing your carbon footprint saves you on running and maintenance costs and reduces New Zealand's reliance on overseas oil. 
You can explore all of the new BEVs and PHEVs available in New Zealand here.