APRIL 2022: THE ELECTRIC VEHICLE MOVEMENT CHARGES ON!
Dear members and supporters,
April began with some fantastic milestones for the electric vehicle movement in New Zealand, and for our own organisation. The Clean Car Discount launched on April 1st; this new framework, along with drastic spikes in fuel prices, has catalysed both a surge in public interest about EVs. March saw an all-time record for EV sales in New Zealand with a whopping 2,953 plug-in vehicles sold! We are looking forward to watching the April EV sales numbers come in after a full month of buyers taking advantage of the new rebate system.
As an organisation, Drive Electric has seen increased engagement from businesses and consumers. We are excited to continue enhancing our new website as a valuable source of information New Zealanders as they explore better transport choices. The website launched on 31st March via a webinar with keynote speakers Hon. Michael Wood, Minister of Transport, and Andrew Casseley, CEO of EECA. Stuff NZ covered the launch; check out the article here.
We have also been busy on the policy front. Drive Electric has made a submission on the discussion document Te Huringa Taraiwa: Te arotake I te pūnaha utu kaiwhakamahi rori | Driving Change: Reviewing the Road User Charges System. The document covers possible changes intended to improve the Road User Charges (RUC) system and support the uptake of low carbon vehicles. You can read the submission, where we detail recommendations and further considerations for RUC policy, here. Our team is now preparing a submission on Auckland's draft Parking Strategy, in consultation with our board, policy working groups and key Drive Electric members.
While the electric transport movement in New Zealand has seen excellent progress recently, we will continue to work hard to maintain momentum. Our country requires a renewed focus on charging infrastructure, accurate information about EVs and a transport mindset shift that goes far beyond new cars and incentivises cycling, public transport and electrified commercial vehicles. We are proud to have a growing membership base, a renewed digital presence and an exciting year ahead.
The future is electric!
2,953 EVs were registered in March, bringing the total number of EVs registered in New Zealand to:
MEET THE FLEET: AUDI AND ABB IN PARTNERSHIP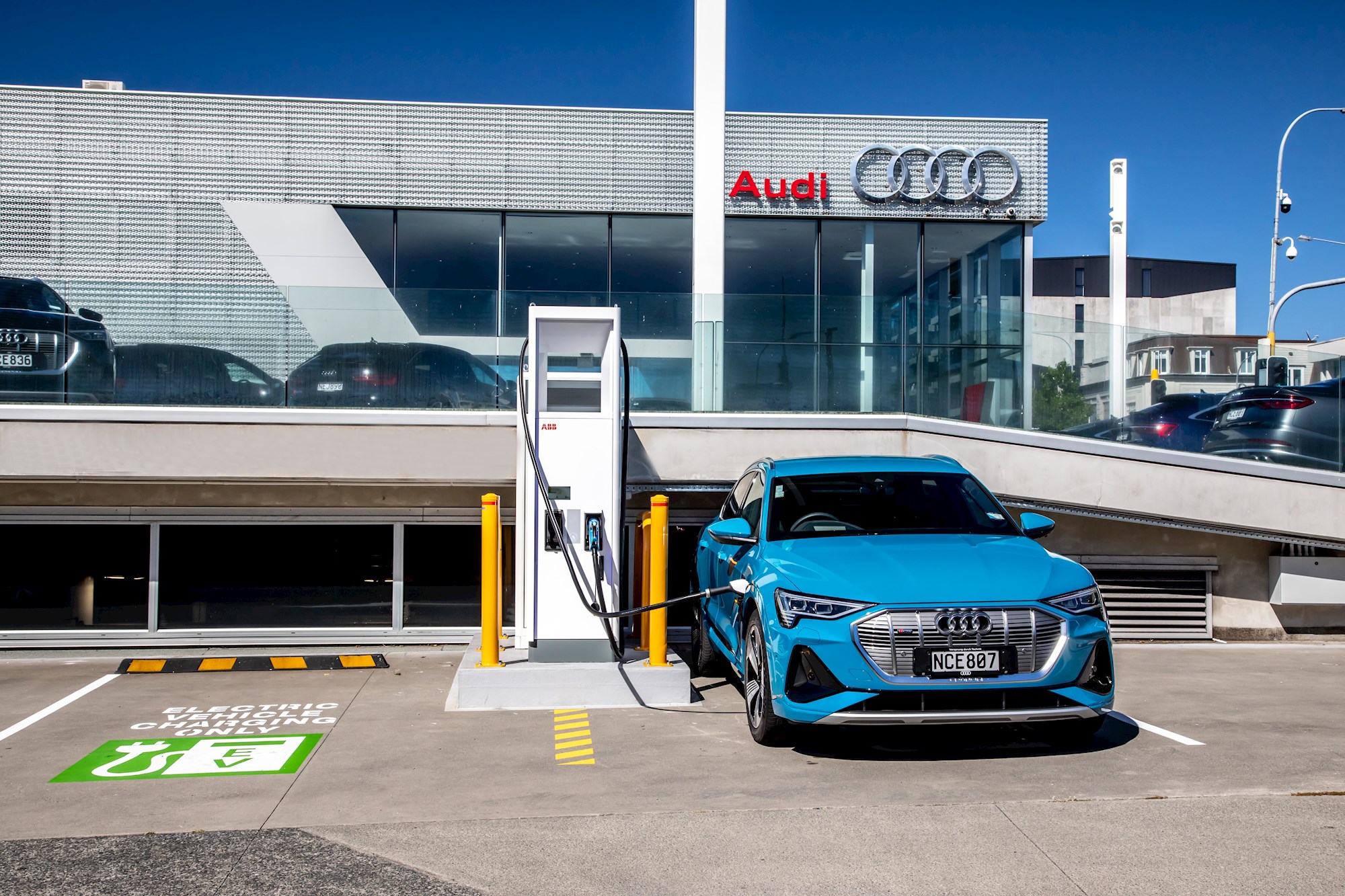 In this month's member case study, we cover a partnership between ABB and Audi that facilitates greater access to electric vehicle charging solutions across New Zealand. Read about their collaboration here.
WE ARE DELIGHTED TO WELCOME NINE NEW MEMBERS THIS MONTH!
Many future-focused Kiwi businesses have chosen to support our mission and join our member network in the past few weeks. We are proud to extend a warm welcome to:
Fullers360 transports more than 5.5 million resident and visitor passengers each year, to 18 destinations across the Hauraki Gulf. They are also making massive efforts to decarbonise their ferry network as part of their Gulf 2025 strategy. Fullers360 plans to launch Auckland's first plug-in electric hybrid fast ferry in 2023. This will reduce carbon emissions by 750,000kg per year on the Devonport route alone! Learn more about this exciting ferry project here.
Eurotec Ltd are a trusted supplier of premium European technology solutions. They are pleased to bring the latest EV technology to the New Zealand market with the VIARIS range of Smart Electric Vehicle Chargers from Orbis for residential, commercial and public applications. With a wide range of customisable options available on all units, Eurotec can provide the solution to your EV charging needs.
Chargemaster is a Kiwi family-owned company, committed to helping every EV driver make the most of their investment in an electric transport future. They offer a fantastic range of home and commercial EV chargers, and support their customers all the way from choosing chargers to installation and ongoing maintenance.
EO Charging are working to give businesses the power of energy autonomy. They are on a mission to become the global leader in charging electric van, truck, bus and car fleets. EO manufactures hardware, develops software, provide charging services and ultimately delivers end-to-end solution to accelerate the electrification of business fleets, no matter where they are on the EV journey.
Lima is a new electric moped brand! Their first offering in NZ, the Lima M9, is a powerful electric scooter that is inexpensive to operate and simple to ride. The 45km range and user-friendly features of the M9 will make your daily commute across any Kiwi city an emissions-free breeze.
Katson Imports, trading as EV Cars, is an EV specialist importer based in Greytown, Wairarapa. Using their expert understanding of the Japanese vehicle market, EV Cars sources a wide range of electric vehicles as well as tractors and machinery.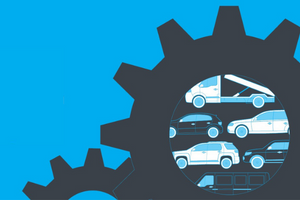 Optifleet are a team of consultants who guide fleets through their decarbonisation journey. Their vision is for New Zealand fleets to become the safest, most sustainable and cost-effective examples of business transport in the world.
The New Zealand Automobile Association (AA) are a nationwide organisation that offers motoring advice, insurance, finance, maps and travel guides. Most of us have had a roadside hiccup solved by their team at some point! Of course, they also provide a range of government services and driving licence testing. The AA are one of the leading authorities and sources of information on all things motoring in New Zealand.
The 1point5 Project aims to support and amplify the voices of those working towards a 1.5°C world, particularly in the transport sector. This not-for-profit is generously supported by The Tindall Foundation and Phillip Mills and other generous people who have contributed time and skills to further the project's mission.
DRIVE ELECTRIC MEMBERSHIP
If your business is committed to supporting the uptake of electric transport in New Zealand, we would love to welcome you to our rapidly growing Drive Electric community! Learn how to become a member here.